For many established poker pros, online poker has been the gateway to the million-dollar business that can make a talented player a millionaire in a matter of months. The poker sites on the net often serve as a springboard for young players to build up a bankroll with which they can eventually participate in high-paying online tournaments or live events and make their breakthrough there. Others are content to secure a noteworthy side income month after month by playing poker on the Internet. But how exactly can you earn money with online poker? At what point is it worthwhile to quit your job and turn poker into a career? Here you will get all the information about how to earn money online with poker.
How much does a poker pro earn?
If your goal is to become one of the best poker pros in the world, you'll want to know how much a poker pro makes. Here you can enter your current salary and find out how long you would have to work in your job to earn as much as the best poker pros.
Note that this is only the pros' winnings from live poker tournaments and does not take into account online poker winnings and losses.
How much does a professional online poker player earn?
While there are only a few players who actually make it into the spotlight of the live poker scene, the number of worldwide players who will be able to make a living from their online poker earnings in 2022 is estimated to be well over 10,000. Of course, these players don't all play poker at the same stakes levels and a distinction must be made between cash game and tournament players. Basically, however, all online poker pros range between 20,000 and 80,000 euros in annual earnings, with a few outliers to the top, especially among tournament players.
Should you play cash games or tournaments?
Both cash game players and professional online poker players who focus on tournaments enjoy advantages and disadvantages. For example, a good cash game player can earn a calculable hourly wage with little variance by multi-tabling on consistent blinds. Tournament players, on the other hand, often have to overcome longer lean periods and it often happens that they don't make any significant income at all over a period of weeks. On the other hand, a tournament poker pro doesn't necessarily have to play consistently well throughout the year and work a solid 50 hours or more every week. Often, cashing in 20-25 major online tournaments per year is enough to generate a solid net income of €25,000 or more.
As a tournament player, you have the opportunity to make money fast and move up the ladder with online poker. In return, cash game players have less risk and can count on a fixed income with only minor fluctuations.
The way to becoming an online poker pro: The 7 most important tips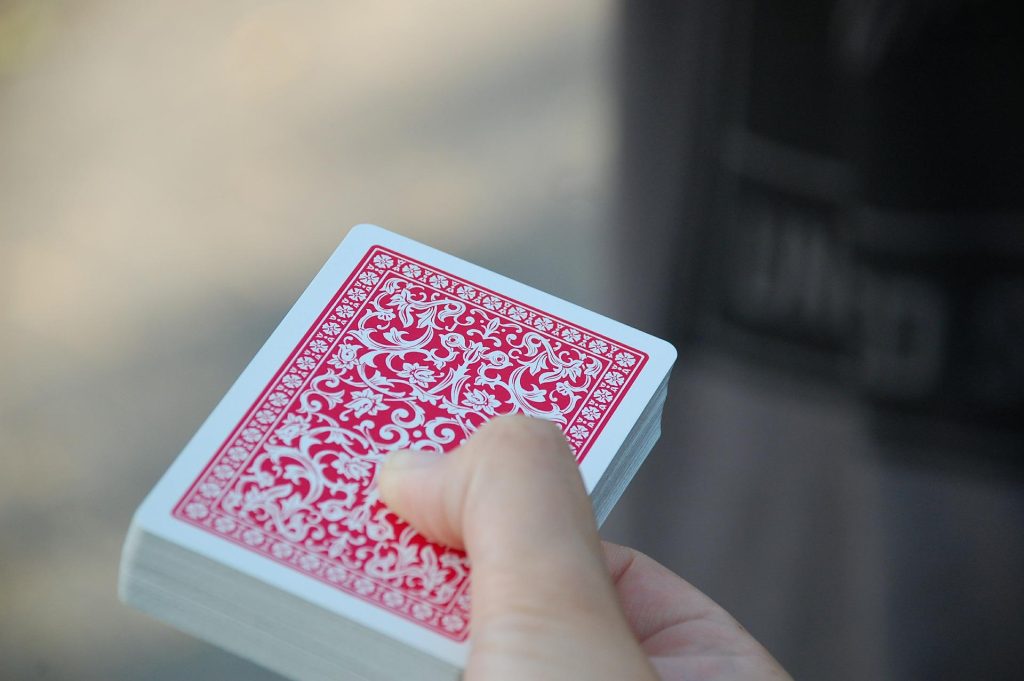 First of all, you should realize that the dream of earning money with online poker can quickly vanish into thin air. Only after you have been a successful hobby player for several months or even years and have been able to gain experience, is it worth putting all your eggs in one basket and taking the step to becoming an online poker pro. Almost all players who are able to make a living from their poker earnings are former hobby players who had already earned a decent bankroll and could therefore venture the attempt at a poker career relatively safely. We advise you to take the risk only if you are financially secure and have a bankroll that allows you to cope with setbacks and get through a week-long lean period without any problems.
Below we have listed the most important tips from real professional players and experts that you should definitely consider before you dare to take the step to becoming a poker pro.
Poker Tip 1 – Don't give up a good job to become a poker pro
Even though the life of an online poker pro sounds like a life full of fun and without boredom at first, there is also a flip side to the coin. Even as a professional poker player you don't enjoy more free time than in a normal job, rather the opposite, and it takes a lot of self-discipline to organize yourself and to stay on the ball even when you don't feel like it. If you have a good job that is difficult for you from time to time, but you can still make a good living from it, we generally advise you not to quit it with the goal of becoming a poker pro.
Poker Tip 2 – Gain enough experience
Only if you have enough experience in online poker rooms, your poker career is under a good star. You should have played at least 200,000 hands and made a decent profit before you can even consider becoming a poker pro. Just a few successful weeks or months doesn't mean you're an exceptionally gifted player who can handle life as a professional poker ace with ease. Only when you have made sufficient winnings over a period of at least 10 to 12 months of daily play to live on, can you consider making poker your profession.
Poker Tip 3 – Build up reserves for downswings
Even the best players suffer downswings that can last for weeks or even months. Ask yourself the question: Can I bridge several months without income in an emergency? Only if you can answer yes to this question are you ready for an online poker career.
Poker Tip 4 – Calculate whether you can finance your living expenses
Before you start your professional career, you should calculate exactly how high your living expenses are. Add up food, insurance, rent, utilities, and any other expenses you have each month, and add another 15 to 20% to that amount to calculate how much money you need to make from online poker to live well. If you have already been active as a regular hobby player, you can roughly calculate whether your poker career has a future or not.
Poker Tip 5 – Match your bets to your bankroll
Bankroll management is the most important aspect of managing your finances and making money playing online poker. It is not necessarily the size of your bankroll that matters, but rather that you choose your stakes to match your bankroll. As a cash game player, a table buy-in should generally not exceed 1% of your total budget. Only after you have increased your bankroll after several successful weeks, you can venture to tables with higher blinds. So, for example, if you buy in with 10 Euros at 0.05/0.10 tables, your bankroll should be at least 1,000 Euros.
Poker Tip 6 – The rakeback factor: Choose a generous poker room
Poker rooms finance themselves through rakes, which can usually amount to 5% per pot or up to 10% of a tournament buy-in. Players who play a lot of hands receive rakeback offers from poker rooms, which can be up to 30% of the rake paid. So, once a month you will get a refund of a part of the rake you paid to the poker site. Pick a site that offers you a good rakeback program. You can read more about it in our online poker reviews. In addition, you can secure additional money for your bankroll at the best poker rooms through generous VIP offers.
Poker Tip 7 – Treat Your Poker Like a Business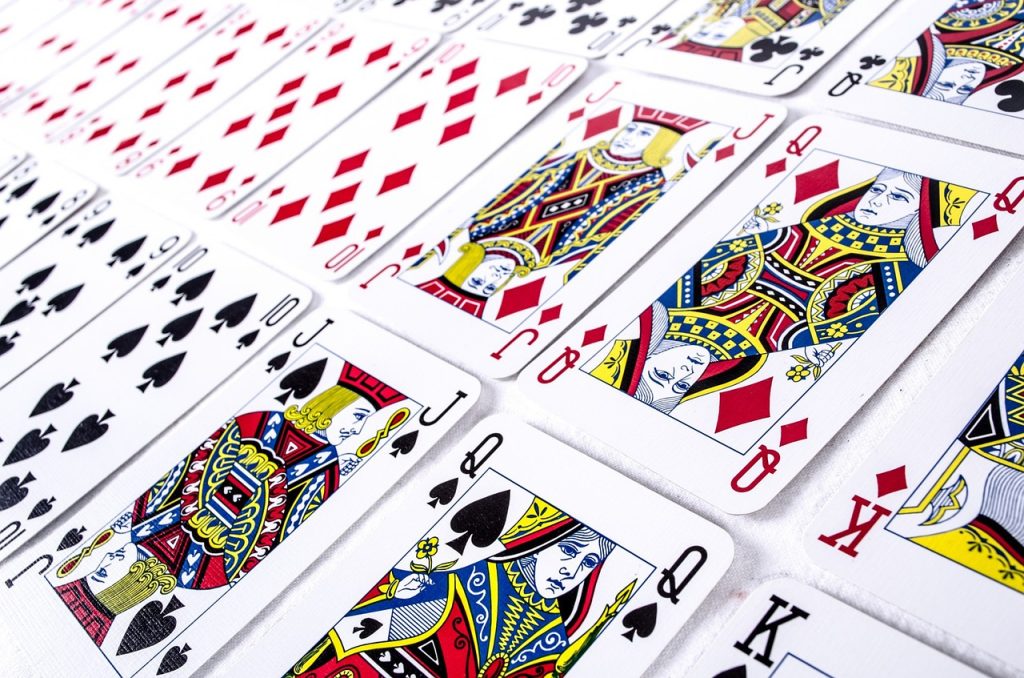 As a professional poker player, you're not just someone who plays a card game for money for a living. Realize that you are running a small one-man business. This means that you need to organize your own working hours, carefully plan your free time and vacations, and have plenty of self-discipline to make your small business a success. It's not enough to get a lucky break and then hit the sack. Only if you constantly improve, stay disciplined and generate profits in the long run, your business and therefore your project as a poker pro has a future. A good guide for this is the book "Treat Your Poker Like a Business" by Dusty Schmidt.
Conclusion: Profession poker player
So, to sum up, you should be aware, above all else, that being a professional poker player requires overcoming significantly more hurdles than it may initially seem. Also, you have to get rid of the idea that working as a professional means having fun, games and excitement every day. Only if you are serious about your work, consider poker as your real job and have done the necessary groundwork beforehand, you will be successful with this project. No matter what you decide in the end, we wish you good luck and success in making money with online poker.