Nobody goes to the casino to lose. When you play, you want to win, but you don't always succeed! In fact, it is more common to lose than to win. However, you know of people who really make money and get good results in the long run. How do they do it?
Let us tell you something: with four little tricks you won't make it. Don't believe anyone who tells you that. If you want to know how to win at the casino, you'd better follow these tips.
THE PLAYUZU METHOD TO WIN AT THE CASINO
Do we have a foolproof method for you to win every time? No, it doesn't exist. But what we do have is mathematics, the experience of winning players who enjoy PlayUZU online casino, and the experience of players who lose more often than they win.
With this we have been able to create this sort of "method" in 7 steps, 7 essential tips on how to win at the casino, and in which, as you will see, there is no trick or gimmick.
And the fact is that "winning at the casino" does not mean winning all the time, that is impossible. Winning players are those who win more often than they lose, or win more than they lose.
And we are going to make you a winner! Take note!
1. REMEMBER THAT THE CASINO ALWAYS WINS (MATHEMATICALLY)
The first and foremost thing about how to win at the casino is to understand that the casino always wins. And not because it cheats, but because all casino games in the world have an RTP of less than 100%.
The RTP, or Return to Player, is a theoretical average, obtained by simulating millions and millions of games, that indicates how much money a player receives back in the long term in exchange for his wagered money.
An RTP of 100% would indicate that for every €100 wagered, the player gets back another €100. Translated this theoretical average to real life, it would mean that in every game he has a 50% chance of winning. Thus, after millions of games, he would remain as he is, the losses for the wins.
But even the most advantageous game for the player, the closest to 50/50, which is blackjack, has an RTP of less than 100%: 99.5% approximately, depending on the rules and following the corresponding blackjack tables. That means that for every €100 played, you get back €99.5. 0.5 is on average kept by the casino.
Does this mean that you will lose every time you play? No! We insist that the RTP is a theoretical average. The reality may be that you lose a little, lose a lot, win a little, or win a lot. It depends on luck and the method of play that we indicate in the following points.
But the first key on how to win in the casino is the knowledge that it is an unequal fight, that the mathematics and the long term are against you, and therefore you have to know what you are doing to be able to win money.
2. CONTROL YOUR BUDGET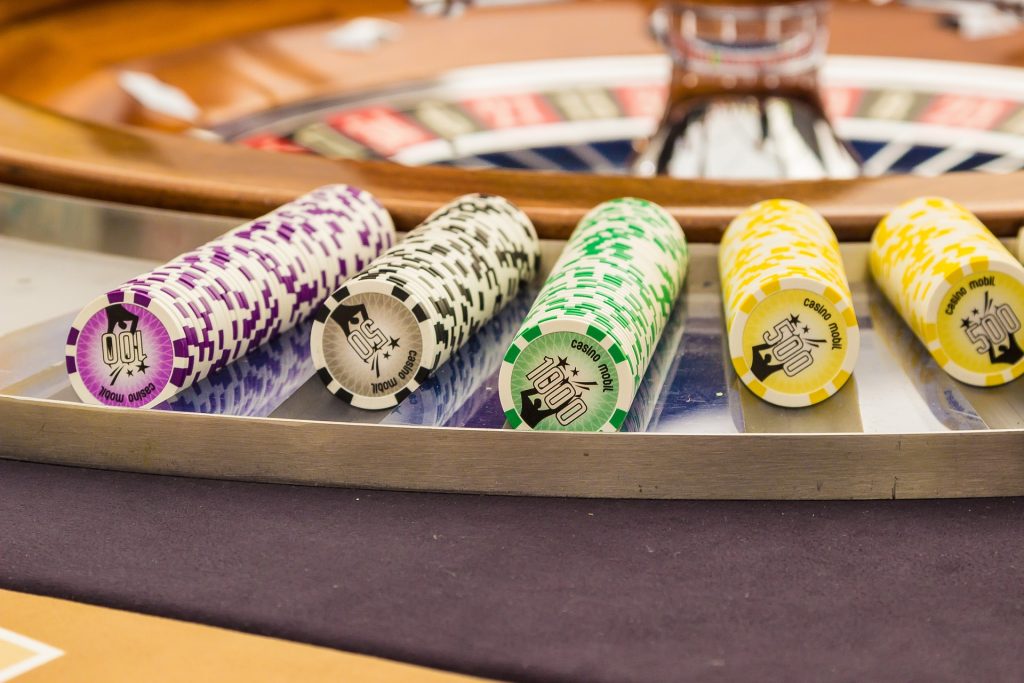 You are betting real money: the minimum is to manage it in a controlled and sensible way! And this is something that winners often do: allocate a budget, or bankroll, to play within.
This budget does not have concrete margins: it depends entirely on the money you can allocate to leisure. For some it will be 50 € a month, for others 5.000 €. In any case, it has to be money you can do without, not money for bills, mortgages, and other necessities of life.
Those who do not control the budget, who gamble blindly or on hunches, who do not know exactly how much they have spent or won this month… these people do not usually do well, and in fact are at risk of falling into gambling addiction problems.
So now you know: allocate a reasonable budget for gambling, and stick to it!
3. LEARN THE GAME
How can you win at the casino if you don't control the games you bet on? It may seem silly, but many players only have a general idea of what they are playing, the basic rules and little else. And so they make more mistakes.
Winners know what they are playing. They have read about it, they have practiced a lot with very low stakes or free "demo" versions, they know the rules, the variants, the risks….
For example, at PlayUZU we offer you:
Online Slots
Roulette
Live Roulette, inside our Live Casino
Blackjack
Video bingo
Scratch cards
All of them have some general and shared rules and aspects, but there are many variations, changes between one game and another, and other important details!
So, first, visit our blog and our UZUniversity and learn all about the game(s) you are going to focus on.
And second, read the specific rules of each particular game you bet on, so you'll see how to win at the casino more often!
4. USE A GAME PLAN
Systematization versus chaos. Chaos is fickle and tends to balance the scales. If you play without method, sometimes you will win, maybe even win a lot, but you will also lose, and sometimes a lot, or everything!
Playing systematically does not make you immune to defeat, but it does allow you to
a) control losses
b) boost your winnings
A game plan includes a set budget, a base bet, and a betting strategy. The good kind. No Martingales, no Fibonaccis, no other nonsense that does not hold up mathematically. Flat bets, all-in, reverse martingales… one or the other depends on your budget and style of play, but they will help you in a), b), or both!
5. MASTER YOUR EMOTIONS
We go to the casino to have a good time, and yes, we know, the excitement of the money at stake can sometimes trigger adrenaline and get your emotions out of control. Excitement, uncontrolled joy, sudden fury… these are understandable things. But you can't let them run wild!
Excitement throws you off and makes you make mistakes.
Uncontrolled joy can push you to bet too aggressively or unconsciously.
The fury of bad streaks can bankrupt you in futile attempts to win back what you have lost.
None of these three things are desirable. Those who know how to win at the casino always keep their emotions within reasonable limits.
6. SET ASIDE WINNINGS
Every time you win money at an online casino, that money goes into your overall balance. But you can do two things with it:
You can consider it part of your bankroll or budget, and spend it on gambling.
You can consider it as winnings, and put it aside physically or mentally.
The comfortable and easy thing to do is to consider it part of your bankroll. But another key on how to win in the casino is, precisely, to set them aside.
You will see it with an example. Let's say you have the whole afternoon ahead of you and you have €100 to play slots. And you have not done very well: you won 35 € at the beginning of the session, but then you have only had minor gains (20 € in total) and in the end you have melted your entire budget.
If you have not separated your winnings and you have played all the time with the updated balance, in global terms you have lost 100 + 35 + 20 = 155 €. What you bet, plus what you won and re-bet.
If you have separated winnings, in global terms, you have lost 100 €, and won 35 + 20 = 55 €. That is to say: overall you have only lost 45 €. You were willing to lose 100 € and instead you have 55 € left over, which you will have there for the next day, or that you can transfer to your bank account.
Isn't the difference mind-boggling? The simple fact of setting aside winnings makes a bad day at the casino go from losing €155 to losing only €45.
Okay, there's a bit of a catch: it's true that, by betting your winnings, you have new spins with winning potential, and you could reverse these numbers. But, if you have followed the above steps, the €100 (or whatever your budget is) and your base bet are already designed to enjoy the game for as long as you want without the need for more spins… which no one guarantees you will succeed.
Remember: one of the general keys on how to win in the casino is always, always, control.
7. NEVER CHASE LOSSES
Sometimes you lose. Sometimes you don't have a good day and that's it. Getting obsessed is counterproductive. And chasing losses never works. You're betting with your gut, furious and frustrated with the losing streak, and you think that by going over budget once nothing will happen, and "finally a good streak has to come, I must recover at least a little bit".
A good run doesn't have to come just because you desperately need it. Mathematical probabilities don't work that way. And above all: you're not having fun anymore. You're engaging in behavior that, if repeated, will become pathological.
Players who know how to win at the casino never chase losses: they accept the bad days, turn off the cell phone, and get on with something else. Another day will be luckier. Since these players always play with controlled budgets, it's okay to lose them! You've played, you've experienced emotions, and you've had fun even if it didn't end very well. It's the same as buying books you didn't like or going to the cinema to see disappointing movies!
As we said at the beginning, there are no magic tricks on how to win at the casino. The only thing we can teach you are the ways of playing that lead to winning more often or larger amounts on good days, and losing less often and in smaller amounts on bad days.
That's how to win money in the casino!